David Kleinman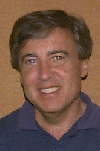 David Kleinman
Emeritus Professor
Office: Bronwell 205
Phone: (860) 486-3066
Email: david@ese.uconn.edu


Education:
B.E.E., Electrical Engineering, Cooper Union, 1962;
M.S.E.E., Electrical Engineering, Massachusetts Institute of Technology, 1963;
Ph.D., Control Systems, Massachusetts Institute of Technology, 1967
Expertise:
I am internationally known for my work on manual control, human decisionmaking research, and computational algorithm development. I am a pioneer in the application of modern control and estimation theory to develop and validate an analytical model for des cribing human control and information processing performance in manned vehicle systems. In my various industrial positions and academic positions I have led applied research projects in both manual control and automatic control. Examples include fixed-win g aircraft, helicopters and submarine control. By way of these applications and other applications, I have established credibility in applied digital control, parameter estimation, Kalman filtering, and simulation. 
My efforts in human decisionmaking have involved modeling operator performance and response characteristics in real-time multi-task sequencing and scheduling problems. My current research, which is funded through grants from the Office of Naval Researc h and the National Science Foundation, is in the area of multi- human decisionmaking in dynamic environments, and coordination in human teams. I have done extensive research in the area of team decision making within military Command and Control contexts. 

Other Expertise:
Co-founder and Director, Alphatech, Inc. and Qualtech Systems, Inc.
Memberships:
Fellow, Institute of Electrical and Electronics Engineers (IEEE)