Faculty News — Faquir Jain and Mohammad Tehranipoor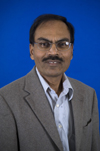 Dr. Faquir Jain, professor of Electrical & Computer Engineering, has been named a Fellow of SPIE.  He will be formally inducted, and honored for his scholarly achievements, in 2013. Fellows are distinguished members who have made significant scientific and technical contributions in the multidisciplinary fields of optics, photonics, and imaging. SPIE is an international society advancing an interdisciplinary approach to the science and application of light.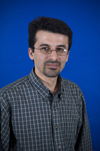 Dr. Mohammad Tehranipoor, the F. L. Castleman Associate Professor in Engineering Innovation (Electrical & Computer Engineering) and director of the CHASE Center, recently delivered his 100th invited/keynote talk since joining UConn in 2006.  Dr. Tehranipoor's centennial talk was delivered during the DMSMS (Diminishing Manufacturing Sources and Material Shortages) and Standardization conference held in Orlando last month.
Categories: News
Published: December 7, 2012
Available Archives